15. - 16. 04. 2016 · Brno, Czech Republic
GAME ACCESS '16
International game developERS SUMMIT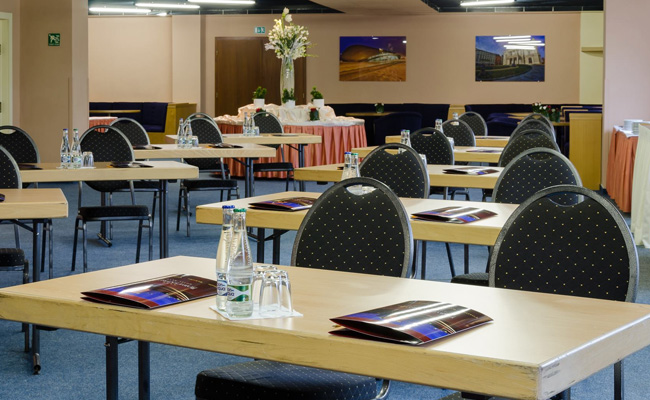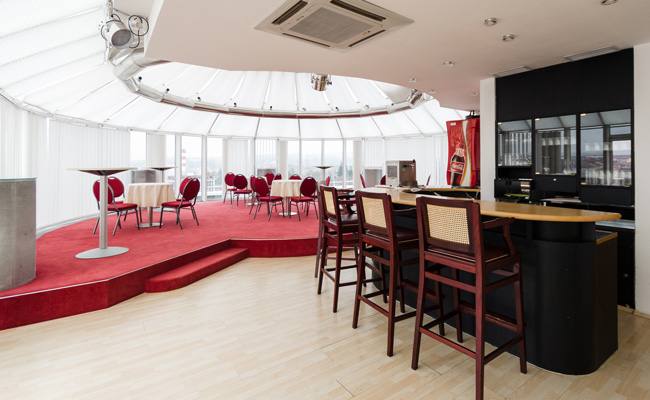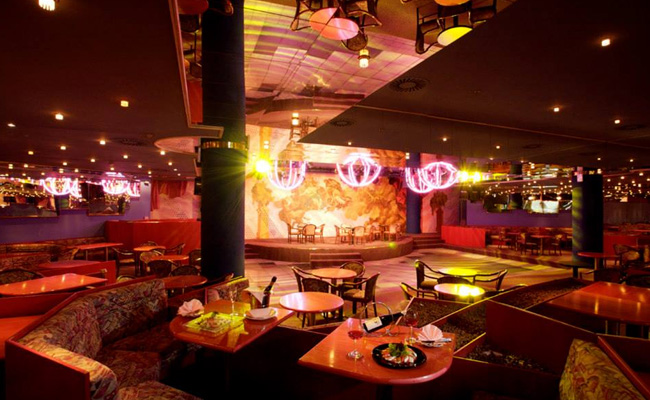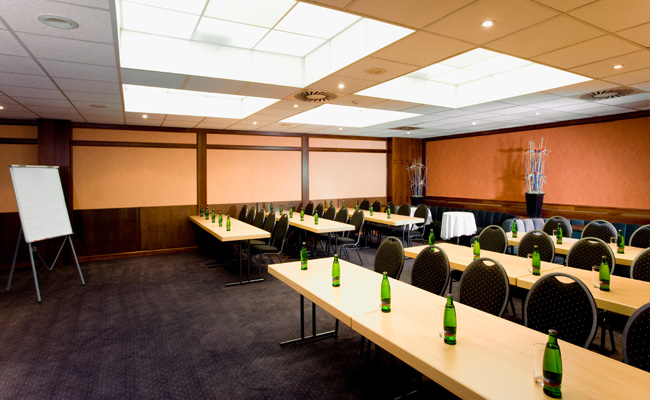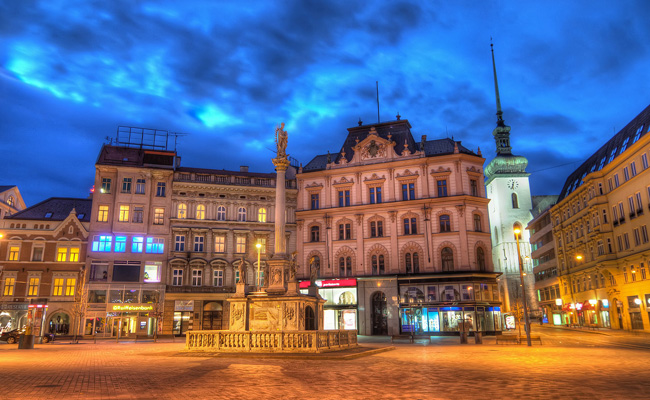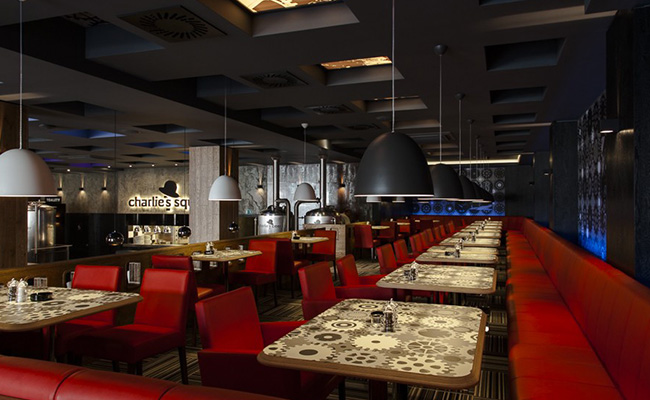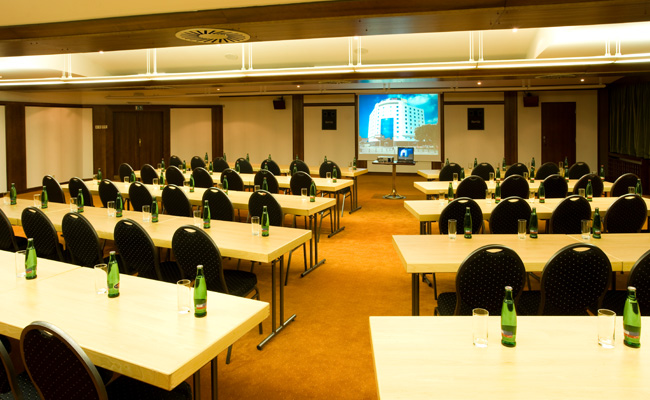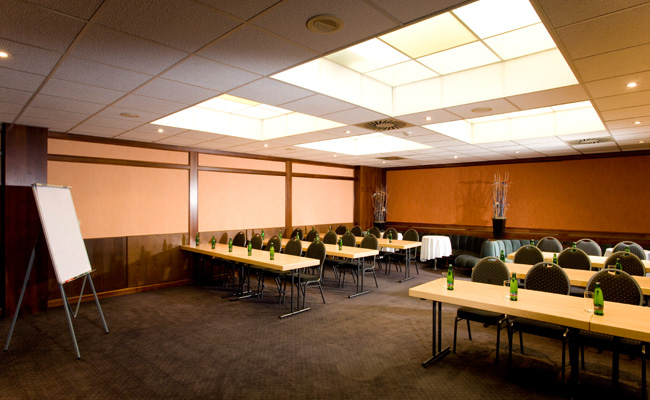 2000 sq. m.
of floor space
About Game Access
We'd like to invite you to visit the Game Access '16 International Game Developers Summit!
Organized by experienced professionals and veterans of the game industry, Game Access '16 will be a great event for both beginning and professional game developers, programmers, graphic artists, designers, composers, managers and producers involved in the game development industry.
Agenda
Speeches by well-known professional game developers
Networking areas and business lounge
Developers' exhibition hall
Game Access '16 Awards for selected exhibition participants
Amazing parties at Brno's best locales
Speakers
During the Summit you will be able to hear speeches by well-known game developers, who will share their experiences and tell you the secrets of how they created their games from start to finish, beginning with the first steps up and going all the way to releasing the games and advertising the final products.
Schedule
20:00 - 24:00

BADGE PICK-UP PARTY

Air Cafe Brno

, Zelný trh 295/8, 602 00 Brno

Badge Pick-Up Party is an excellent opportunity to begin a conference on a positive wave and in the friendly atmosphere by getting acquianted with participants and starting informal communication with them. At your disposal there is a cosy café in the historic downtown of Brno. At the café you can get free food and drinks.

* Only for Standard and Business pass holders
The venue will be open from 9:00.
Click on the lecture to see more details.
Red hall
Blue hall
09:00
REGISTRATION
09:30 - 10:00
FRUIT BRUNCH
10:00
WELCOME TO GAME ACCESS '16
10:00 - 10:50

Narrative Design on Quantum Break

Greg Louden

Senior Narrative Designer, Remedy Entertainment

Gregory Louden, Senior Narrative Designer on Quantum Break from Remedy Entertainment will discuss narrative design, the Remedy narrative organisation structure, narrative techniques used on Quantum Break, lessons and future goals in storytelling. The lecture is for anyone interested in storytelling in interactive entertainment or Quantum Break.

11:00 - 11:50

Single Player Early Access Experience

Rafał Basaj

PR and Marketing Manager, Bloober Team

The lecture covers our experiences on launching a Single Player, story driven game on Steam Early Access and Xbox's Game Preview. Why there are so few Single Player games, and why this hurts the overall idea of such initiatives. What are the main ideas behind creating any game and how we can use our ideas to our advantage.

How to Reach New Players and monetize 100% of them with Amazon

Annie Dumitrescu

Business Development Manager, Amazon

Annie Dumitrescu the EU Strategic Partnership Manager for Games within the Amazon Appstore will be sharing insights on to how to successfully launch your game on Amazon leveraging both their own branded Fire Tablets and Fire TVs as well as their Android App called Underground. She'll also explore the non-standard ways developers can monetize with Amazon including the new Merch by Amazon and Underground #ActuallyFree programs.

12:00 - 13:00
13:00 - 13:50

Behind the scenes of consumer relations - who are the people who play our games?

Daniel Jerman

Head of Consumer Relations, Madfinger Games

Happy Customer - Why you should pay attention to details on the support side. The importance of a vibrant and interactive community - How to get your players hooked on your awesome games. Tribes - Is there any chance to tame the haters?

The game industry of Finland, trends and opportunities

Oleg Paliy

Business Advisor, KAATO Gaming

Today there are around 300 game studios, and a huge number of start-ups and young companies. At the end of 2015, the Finnish industry had 2,700 employees with a turnover of 2.4 billion euros. Today Finland is a creative hub for world-class game development studios seeking long-term success due to:

Expertise in mobile gaming and mobile user experience – know-how on optimizing game performance
Expertize of new technologies for new opportunities and business models
Know-how on game marketing, user acquisition and analytics
Universities and polytechnics offering gaming educational programs

14:00 - 14:50

So you wanna be a Game Designer?

Lukáš Haládik

Lead Designer, Bohemia Interactive

From the early dreams to the trenches. I will walk you through the path of becoming a game designer with tips and things to do.

23 Game Devs in a Cabin in the Woods - What Could Possibly Go Wrong?

Jana Karlikova

General Manager, Stugan

Find out the takeaways from having 23 indie game developers working together in an isolated place for 8 weeks. What can be learnt from running this accelerator? Jana will share the knowledge and lessons learnt which the team behind Stugan gained from organising the inaugural year. Stugan is a non-profit organisation, created by seasoned game developers with the intention to build a platform where new talent can bloom. The project was initiated to give back to the grass roots of the industry, and enable more people to focus on the joy of game development.

15:00 - 15:30

Behind AAA Game Trailers

Jaroslav Beck

Music Composer & Founder, Epic Music Productions

There is a reason, why companies spend huge budgets for creating breath taking game trailers. This lecture will be about the background of the gaming cinematic world and how these trailers are made.

Unity Graphics & UI programming

Igor Chernakov

Engineer, Wooga

Igor will be talking about graphical aspects of Unity game development, such as graphics programming and pipeline setup, as well as some useful UI techniques used to improve one's or team productivity. He will cover subjects like using C# generics with Unity UI, using default UI shaders to achieve various effects with stencil and more.

15:30 - 16:00
COFFEE BREAK
16:00 - 16:50

Audio Programming - The Devils and the Details

Jan Beneš

Senior Programmer, Remedy Entertainment

Audio programming is definitely not the most popularized field of game development, but it's been becoming increasingly important with the current generation of AAA games. In the talk I'll examine not only the general role of audio programmers and the challenges of game audio, but we'll spend most of the time looking at some of the interesting examples from (not only) Quantum Break and finish with a few lessons learned.

1 Year in Game Industry as Monetization Designer

Marek-Martin Matyska

Monetization Designer, Gamajun Games

In the first part of the Lecture I'd like to cover my beginning in the industry, while the second part will be about Monetization models in Mobile Free 2 Play games. Last part will be covering my predictions where I expect the mobile games are heading to.

17:00 - 17:30

The Story of Pixel Federation

Šimon Šicko

CEO, Pixel Federation

Let us tell you a story of four people who had an idea, created a company, failed numerous times but consistently kept standing up for what they believed in and wanted to do. Pixel Federation is now a 180 enthusiasts company that brings fun and entertainment to people from all around the world. With passion and joy, from players to players.

NVIDIA Shield Platform and Cloud Gaming Service Now

Igor Staněk

Senior Technical Product Manager EMEAI – SHIELD, NVIDIA

Igor is going to cover SHIELD platform and its various gaming scenarios, including number one cloud gaming service NVIDIA GeForce NOW. Do you believe, you know future of gaming in living room? Igor will show you his vision for next few years.

17:30 - 18:00

Real IndieDev Track #1

Indie Studio Survival Kit

Matouš Ježek

Founder & Designer, Trickster Arts

Starting an indie studio is easy now, but to survive on overcrowded market is getting harder and harder. This talk is about our lessons learned during indie development, so that you don't need to make the same mistakes we made.

18:00 - 18:30

Isometric gameplay in 3D world

Jan Zelený

Senior Programmer, Bohemia Interactive

In this speech, I will summarize benefits of translating gameplay pillars from isometric games into fully 3D world. Where compromises are needed, what disadvantages or advantages it could brings. How it affects gameplay itself and there will be also few tricks how to communicate mechanics to the player.

19:30 - ?

GameDev Area Party

Impact Hub Brno

, Cyrilská 7, 602 00 Brno

The first day of the conference will be very busy, full of events, news and a great deal of various information. Take some time out to stop, relax and enjoy with your old favorite games on videogame consoles or on old PC as well as have a talk to soul mates and get some food and drinks.
Also you'll have the opportunity to watch on the big screen the live gameplay of Dark Train, a game which is made out of common paper. Creators from Paperash will play it and comment every next step and some details related to the process of developing of their project.

* Only for Standard and Business pass holders
The venue will be open from 9:30.
Click on the lecture to see more details.
Red hall
Blue hall
09:30 - 10:00
FRUIT BRUNCH
10:00 - 10:50

A Great Disturbance in Development: The Dark Side of Early Access

Jay Crowe

Creative Director, Bohemia Interactive

From indie studios to huge publisher-backed titles, opening up a game to players ahead of its 'official launch' can provide tangible development benefits. However, these rewards come at a cost. Using examples from Arma 3's production, the talk examines the failures and successes of its own strategy, and offers some thoughts on how to escape the dark side of Early Access.

Lessons learned from RENOIR

Martin Pernica

Team Leader, Grip Digital

RENOIR was our first really big game and from the first moment of development we decided to use Unreal Engine 4. We started using UE4 from first version and this decision was little bit risky, because RENOIR had really specific art style with combination of 2D and 3D rendering. We knew this going to be challenge because we had to modify the engine itself to conform our needs. But in many ways we did it and I like to share with your our experience from this "crazy ride". We will look how we created the "recording system", our custom sprites, light rendering and "collision detection" with light and more.

11:00 - 11:50

Quantum Break - The sound for time bending combat

Richard Lapington

Audio Lead, Remedy Entertainment

Quantum Break was a huge audio undertaking. New IP, branching dialogue and live action show made this project quite a monster. For Remedy's audio department it was the time bending gameplay that really had us scratching our heads. How do you create sound for a game that is constantly shifting in time? During this presentation I'll walk you through how created the audio for the games combat, the techniques and systems for the time bending sound.

Introduction to Game Analytics

Martin Procházka

Analyst

Analytics is now an established field of expertise in game development - far beyond its origin in F2P. This talk aims to be an introduction lecture covering elementary metrics of F2P business, useful visualizations, A/B testing practices and tooling. I'm going to uncover anatomy of analytic systems and the process of making insights out of collected data. State of the art services and tools will be presented.

12:00 - 13:00
13:00 - 13:50

The Space Engineers Creator Perspective: In-House Game Engines vs Ready-Made

Marek Rosa

CEO and Founder, Keen Software House

This talk is an introduction by Marek Rosa, founder and CEO of Keen Software House and creator of Space Engineers, to the pros and cons of creating and using our in-house VRAGE game engine in the age of ready-made engines.

From zero to developer

Mariusz Szypura

Creative Director / CEO, Telehorse

The presentation outlines the challenges faced by beginner developers wishing to create and release a game on their own. It is based on the award-winning games: Steampunker and Steamburg. Mariusz Szypura has a great track record both in graphic design and music, however with none in the gaming industry. He is proud of his accomplishments, but honest about his shortcomings and mistakes made when developing and releasing the game.

14:00 - 14:50

Living a Dream

Fausto Ceccarelli

Senior Producer, MADFINGER Games

From Gamer to Industry professional managing Creative Development. A life long passion becoming a dream job bringing you deep inside the "belly of the beast"... Game Development.

Mimpi Dreams Again

Martin Vaňo

Designer and Producer, Silicon Jelly

Mimpi Dreams is a mobile puzzle/platformer that has been released this March and was featured by Apple worldwide. I will talk about the design of the game (in comparison with its prequel) and technologies we used during development.

15:00 - 15:30

Continuous Community Management

Petr Kolář

Project Lead, Bohemia Interactive

Huge part of the game success depends on the way developers handle its community. Goal of this speech is to share experience from development of Arma 3 in this field and provide some insight. No previous community management experience is needed to understand the topic.

PvKPI Game (Player vs. KPI)

Miloš Endrle

CEO, Geewa

Do we need better retention or make our game more fun for players? How present data to designers to make game better? Is there some way how marketing, BI and product can works together seamlessly?

15:30 - 16:00
COFFEE BREAK
16:00 - 16:50

Production in game companies

Miloš Jeřábek

Production Director, Remedy Entertainment

This speech will show you my opinion of what it takes to be a producer in a game company. I do not have the silver bullet, I do not know the ultimate way on how to be a good producer, but I will share my experience through the years of development and many shipped projects and explain what it means for me to be good producer.

Throes of art or How to sabotage your own game localization

Vladimir Konoplitsky

Overmind, Riotloc

There are many different ways to make your localization project a hell on Earth. With some care you can prevent the quality translation and even make your game unlocalizable. Want to spend more time, more efforts and more money on localization? Feeling like an evil genius and wishing to make everybody – yourself, translators, and even your gamers – suffer from your localization? Come and learn how to do it like a pro!

17:00 - 17:30

Real IndieDev Track #2

Trials and Perks of a Tiny Indie Team

Jan Kavan & Lukáš Medek

CBE Software

How Unreal is to create games in just two people? CBE software will speak not only about many traps on the way but also about the rewarding feeling of getting their games out there.

17:30 - 18:00

Ghost Theory - Making a bold game as an indie developer

Michal Červenka, Stefan Durmek

Dreadlocks

This lecture tracks the development of Dreadlocks' brand new game Ghost Theory and its focus on Virtual Reality. Ghost Theory is a first-person adventure horror game, designed to be a serious take on ghost hunting and paranormal research, featuring real-world haunted locations.

18:00 - 18:30

Awards Ceremony

Game Access Awards 2016

19:30 - ?

After Party

Charlie's Square

, Římské náměstí, 602 00 Brno

During the conference you will make new friends and maybe find in a crowd old ones. You will be able to have a look at new projects and cheer for the best ones, or maybe your project will compete and win.
Don't miss the opportunity to congratulate winners or to accept congratulations, to get free food and drinks as well as to have a talk to conference participants and exchange their contact details for the further collaboration.

* Only for Standard and Business pass holders
Why attend?
Beginners, students and indie developers — Establish useful contacts with national and international colleagues, meet and network with other professional game developers, show your game project in the Indie Game Exhibition, get feedback from experts and even win the awards for your project!
Professional developers and experts — Share the latest info, news and secrets about creating and releasing games, and meet and network with potential partners and employees.
Publishers and investors — Tell the world about yourself, check out exhibited projects, find a new game to invest in and take advantage of the Business Lounge to set up potential collaborative relationships with conference attendees.
Everyone — Enjoy the company of like-minded people who share your interests, do some sightseeing and get some well-deserved R & R in Brno's medieval Old city.
Who's attending
Representatives from the following companies have already confirmed their attendance at Game Access '16.
Remedy Entertainment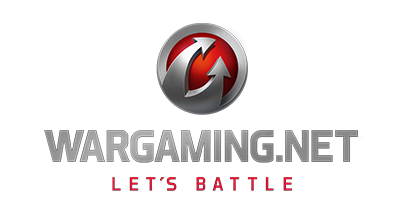 Wargaming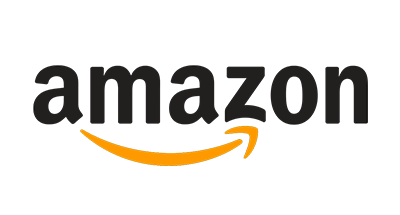 Amazon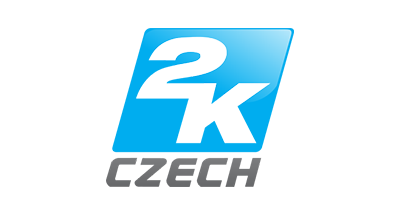 2K Czech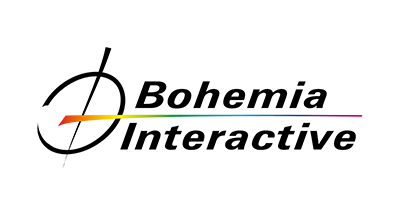 Bohemia Interactive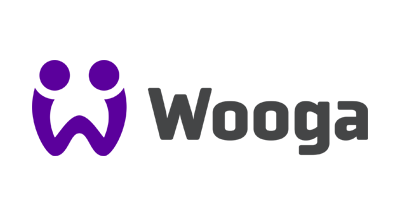 Wooga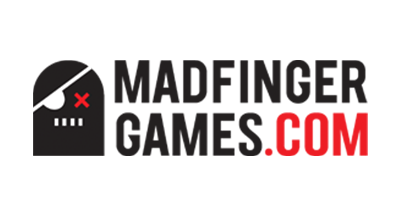 Madfinger Games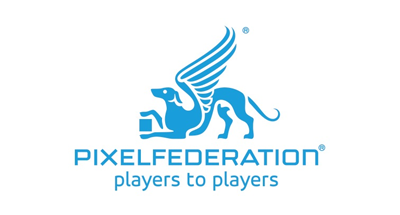 Pixel Federation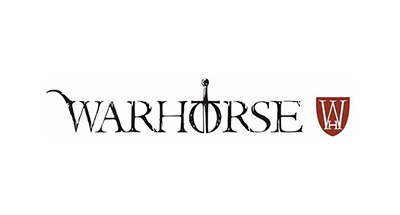 Warhorse Studios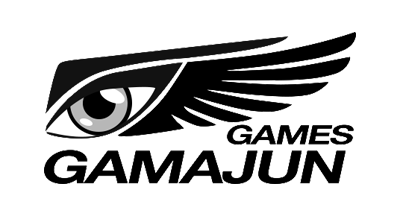 Gamajun Games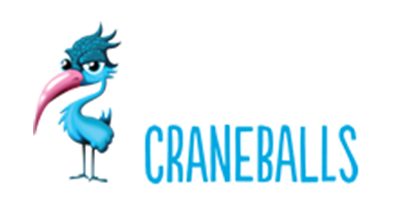 Craneballs
Czech Games Edition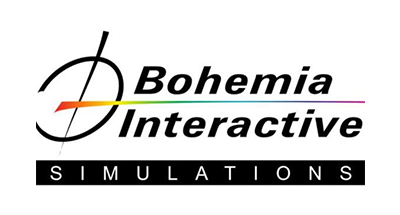 Bohemia Interactive Simulations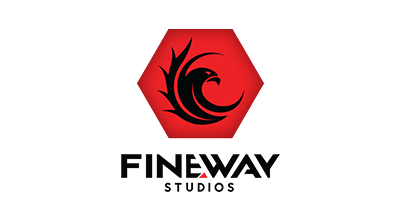 Fineway Studios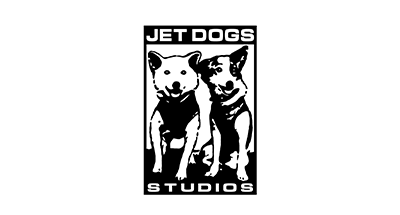 JetDogs Studios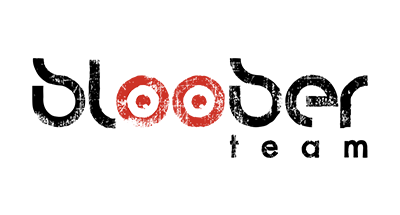 Bloober Team
Geewa
House on Fire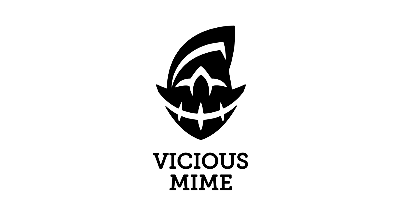 Vicious Mime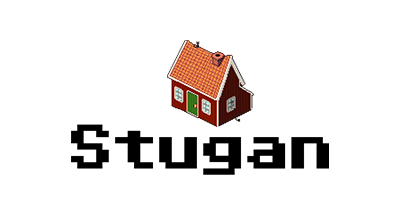 Stugan
Enjmin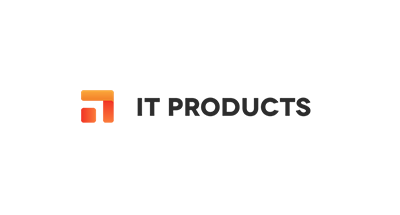 IT Products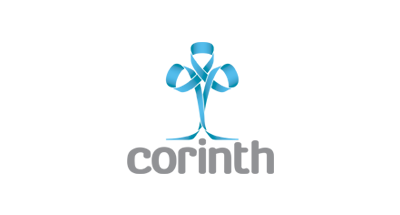 Corinth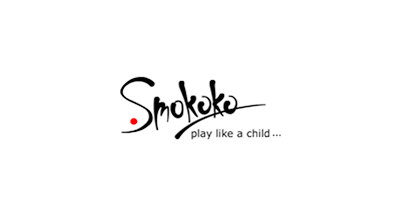 SMOKOKO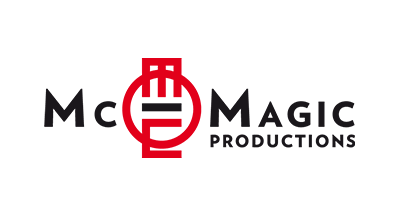 McMagic Productions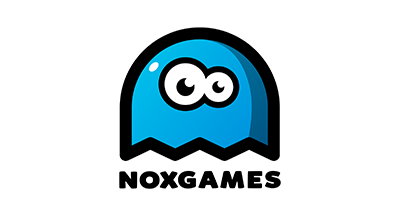 NOX Games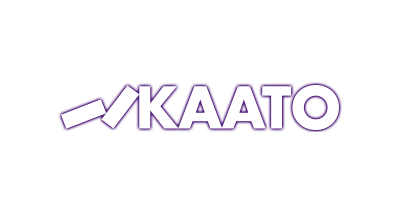 Kaato
TINYSOFT

Zoom Out Studios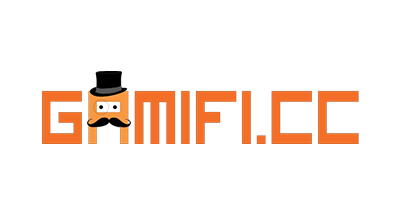 Gamificc Games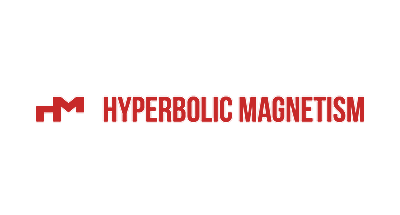 Hyperbolic Magnetism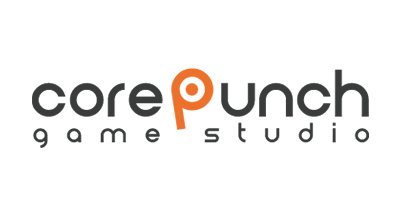 Core Punch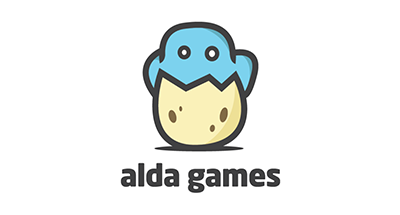 Alda Games
Dreadlocks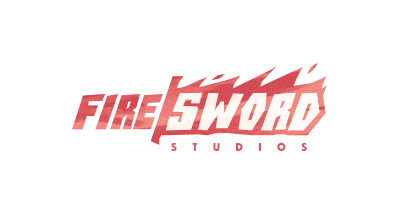 Fire Sword Studios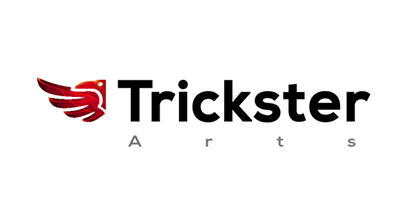 Trickster Arts

Telehorse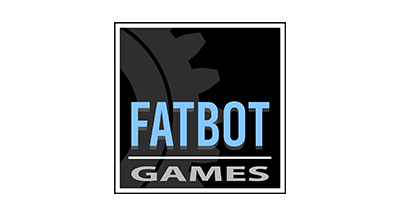 FatBot Games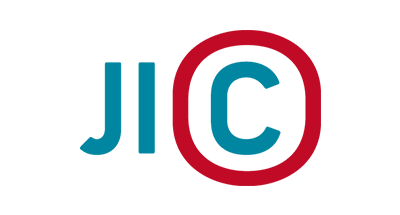 JIC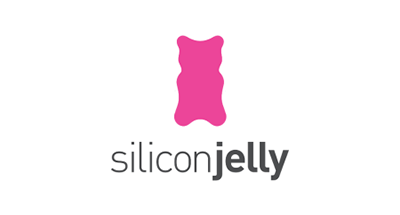 Silicon Jelly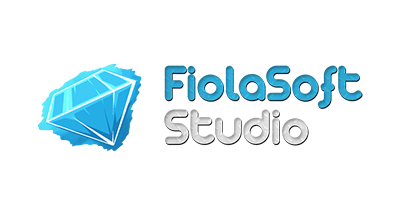 FiolaSoft Studios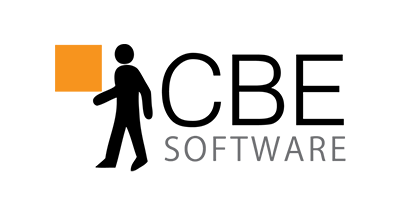 CBE Software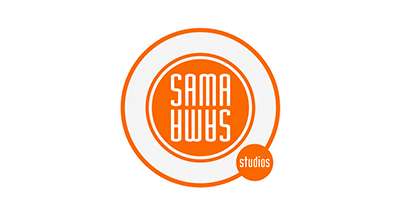 Sama Sama Studios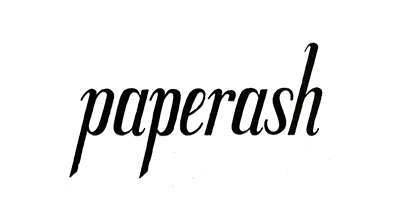 Paperash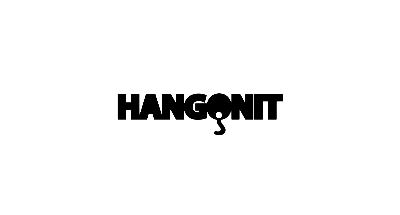 Hangonit
Touch Orchestra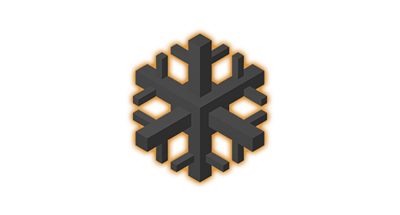 Black Snowflake Games
Ebenit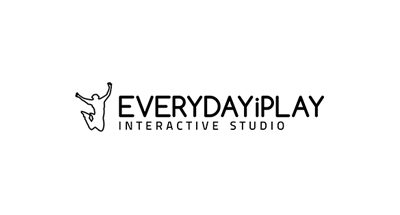 EVERYDAYiPLAY
Mad Dream Factory
Refine Reality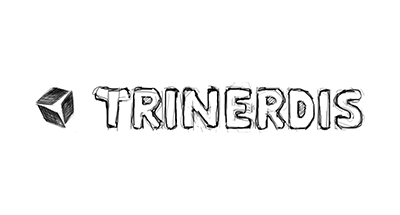 Trinerdis
Court of Moravia
And many more...
The Game Access '16 Summit will take place on April 15-16, 2016, in the beautiful, historic Czech town of Brno, known as a dynamic capital of poets and artists. The atmosphere of this anciently town inspires creativity and extraordinary ideas. What's more, because Brno is the headquarters of a number of leading game developers, including 2K Czech and Madfinger Games, Czech legends and the medieval streets of Czech towns have been incorporated into numerous games. Visitors to Brno can see those real streets and learn about where those legends originated!
For the Game Access '16 Summit, we have chosen the comfortable Hotel Bobycentrum with its large conference hall and many recreation facilities (bowling, squash, restaurant, café).
Enjoy Brno
Book Hotel
Book Transfer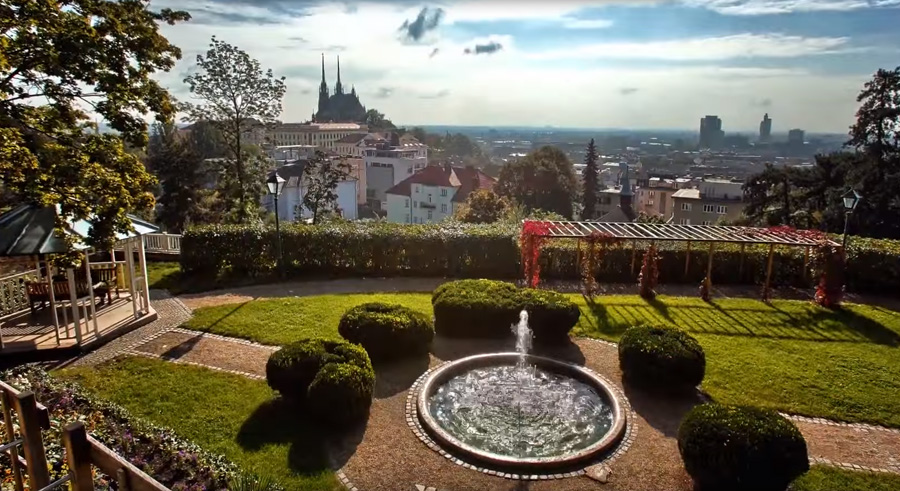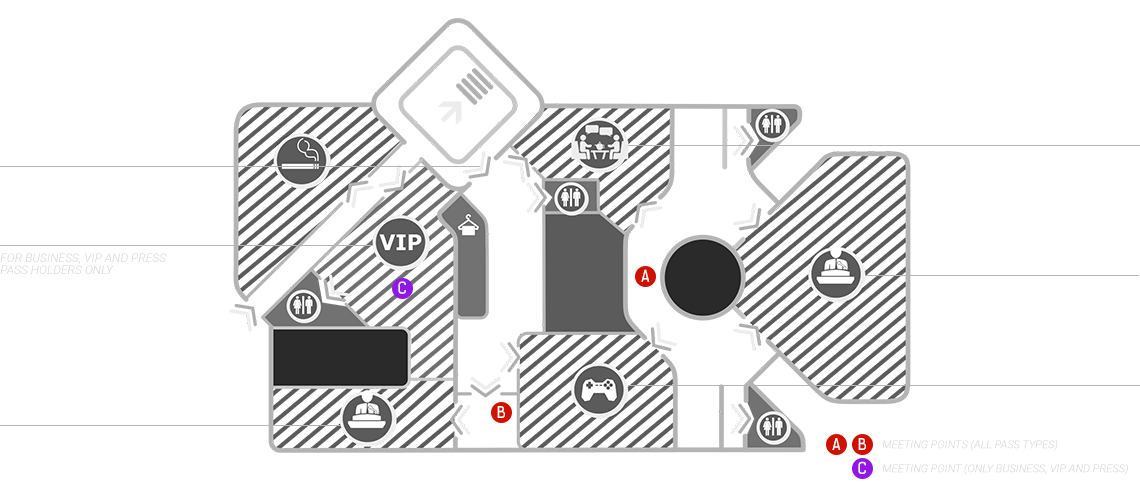 Networking events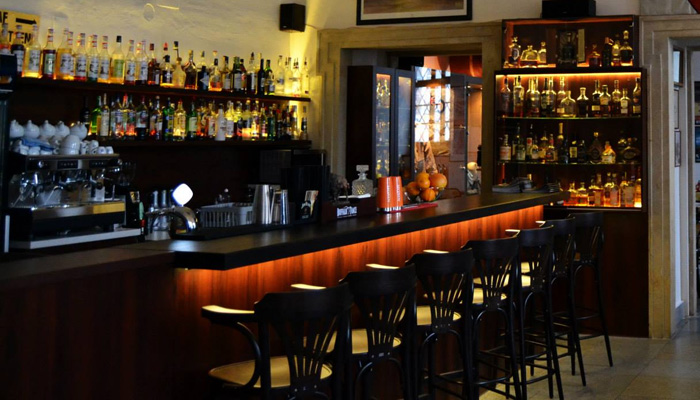 Zelný trh 295/8, Brno
14. APRIL, from 20:00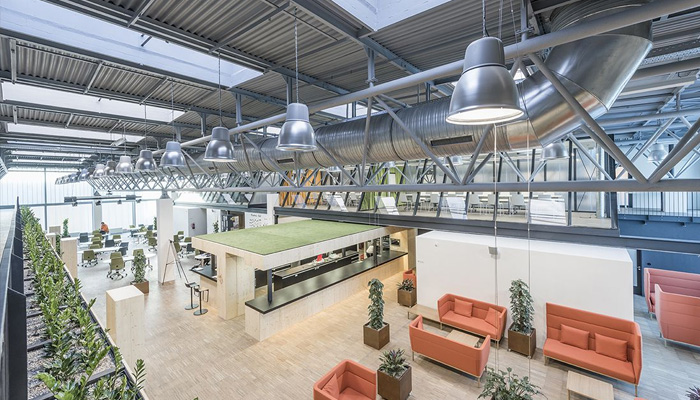 Cyrilská 7, Brno
15. APRIL, from 19:30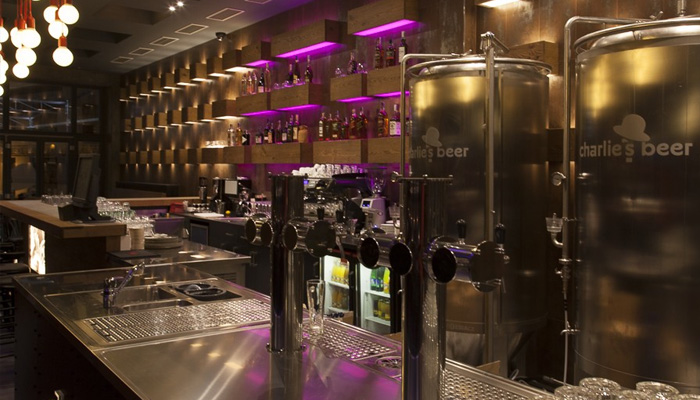 Římské náměstí, Brno
16. APRIL, from 19:30
Sponsors
The Game Access '16 Summit is actively seeking game developer and IT company sponsors! Event sponsorship is a fabulous opportunity to maximize your company's exposure to those who count the most in your industry — developers and specialists in different relevant fields from different countries. Being an event sponsor will enhance your reputation, allow you to establish solid business contacts and help you attract new business partners and talented specialists.
Contact Us
Sponsors & partners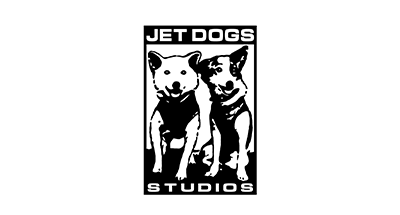 JetDogs Studios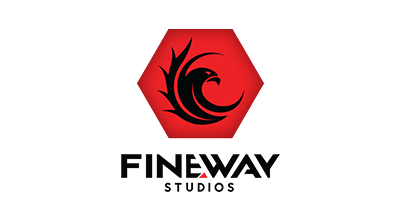 Fineway Studios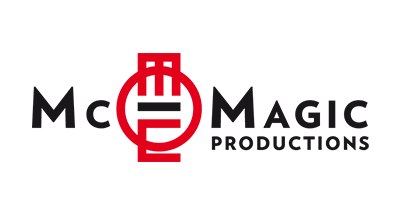 McMagic Productions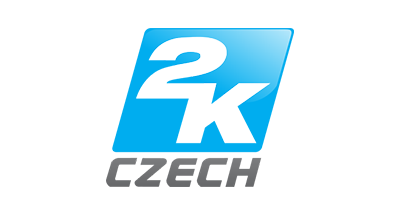 2K Czech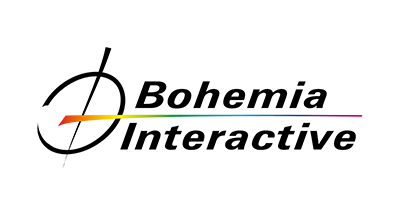 Bohemia Interactive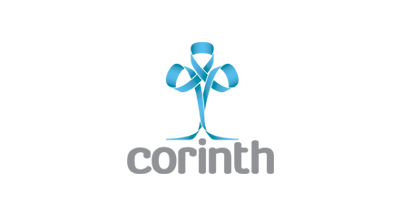 Corinth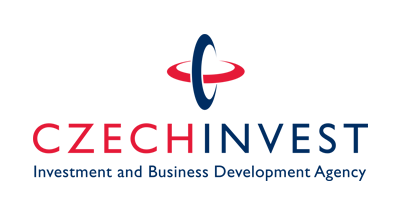 Czech Invest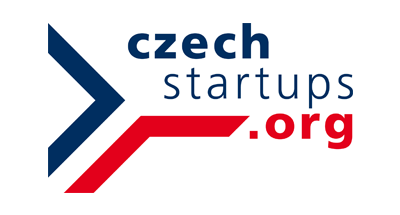 Czech Startup
Media Partners
General media partner
Media partner
Become a media partner
If you want to join the group of our media partners for an informational support of our project, we'll be glad to answer all your questions.
Don't hesitate to contact us right now!
Press Accreditation
https://game-access.eventbrite.com

* Spacious private area is a special zone of enhanced comfort that is separated from other rooms. This zone is accessible only for business and VIP attendees. Here you can have a rest of annoyance and noise of conference halls, as well as think over the events of the summit or conduct business negotiations. All conditions for having a rest and leisure activities as well as private catering wait for you here. For our sponsors, tables in private area are reserved as usual.
Developers Exhibition & Awards
A limited number of projects will be selected for exhibiting. Projects for any platform (desktop, mobile, or web) are acceptable, but the game should at least have a playable version. One attendee developer per project chosen for the exhibition will receive a free business pass, plus a booth in the exhibition area for presenting the game to conference attendees.
Projects
Student projects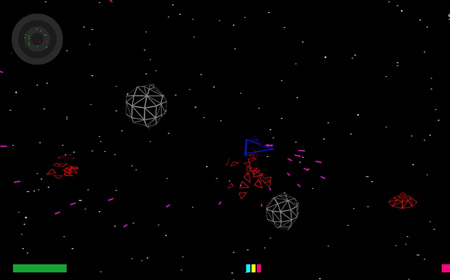 Isoid
Student project FI MUNI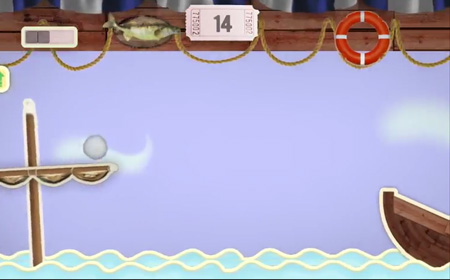 Get Rekt Saga
Student project FI MUNI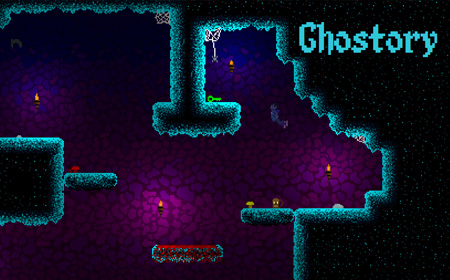 Ghostory
Student project FI MUNI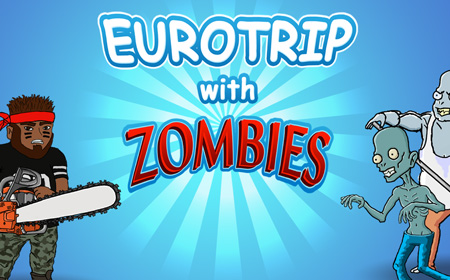 Eurotrip with zombies
Student project FI MUNI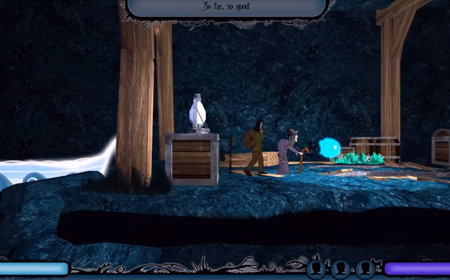 Luxia
Student project FI MUNI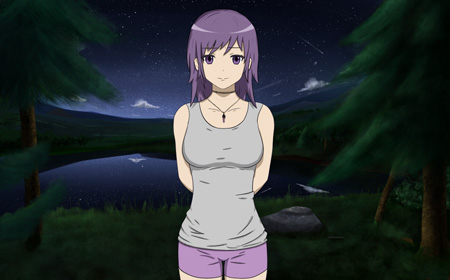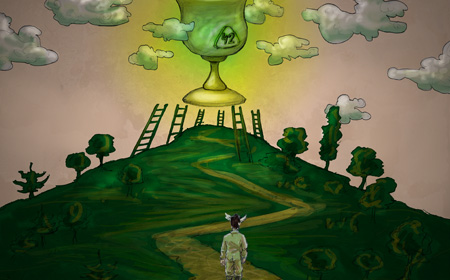 Time Lapsus
Student project MFF UK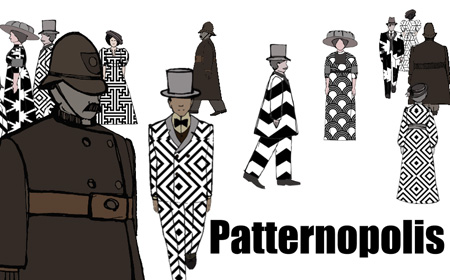 Patternopolis
Student project MFF UK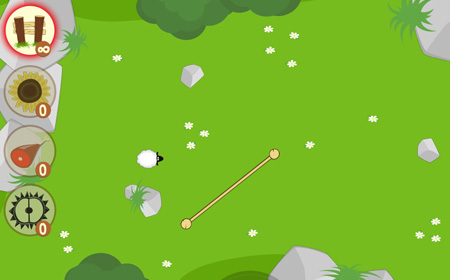 Sheep Protector
Student project FI MUNI